19 Years of Art and Politics
An exhibition of paintings, drawings and prints was held at India Street Gallery December 10, 2012.
Politics has played a prominent role in my life over the last two decades. As a visual artist, the first time I flew over the Sacramento Delta to visit the capitol of California I was very excited by the view. The rice fields shimmered in the sun, the quilt of farmland, the aqueduct, and the amazing colors drew me in. I ended up layering the aerial view behind line drawings of the capitol building for a blend of architecture and landscape. The work was shown in Sacramento and San Diego over the course of the years, much of it is now in private collections.
The work shown below is still available, please inquire to arrange a viewing.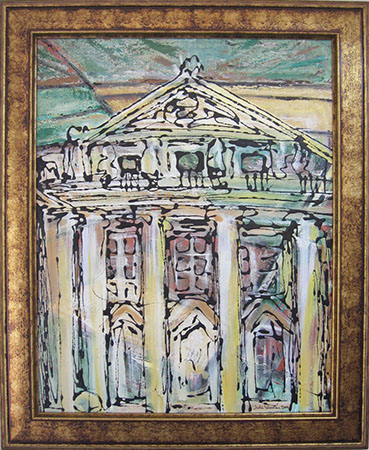 Library Building
Acrylic on canvas 2000
Framed 30 x 36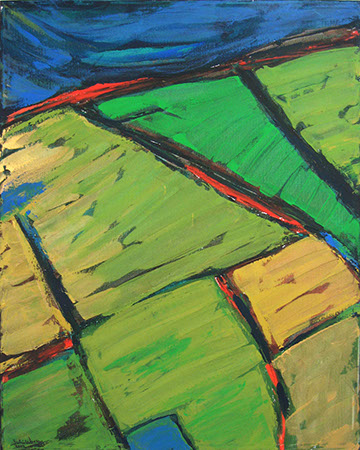 Sacramento Delta 4
Acrylic on canvas 2002
unframed 24 x 30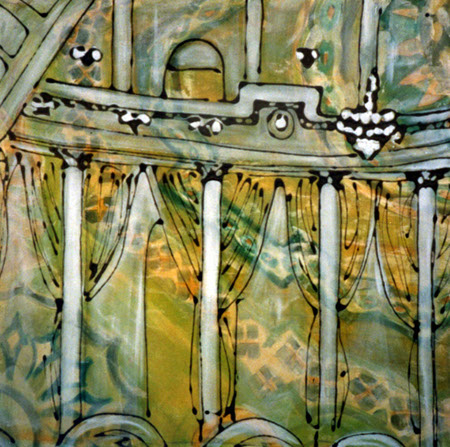 Triptych Assembly--SOLD
Acrylic on canvas 2003
Framed 36 x 36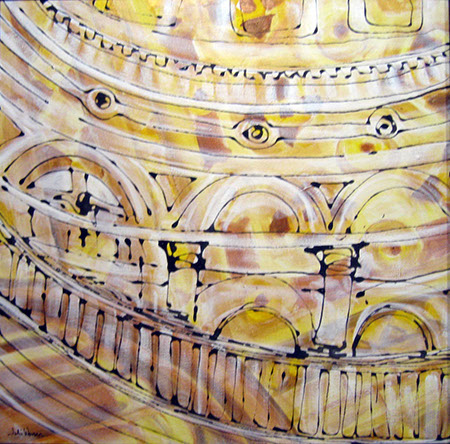 Triptych Capitol Dome
Acrylic on canvas 2003
Framed 36 x 36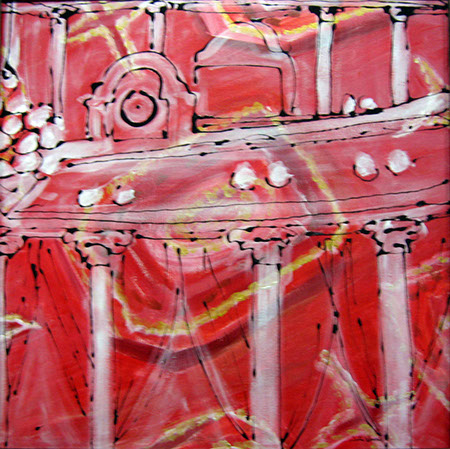 Triptych Senate SOLD
Acrylic on canvas 2003
Framed 36 x 36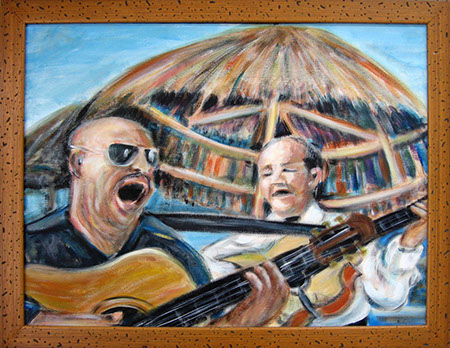 Mariachi Singers
Acrylic on canvas 1999
Framed 27 x 21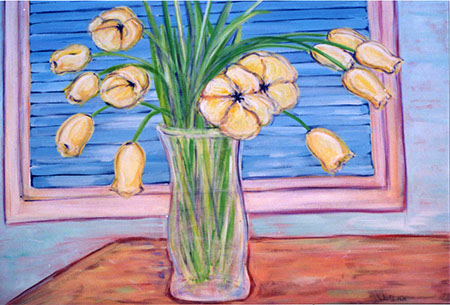 Yellow Tulips
Acrylic on canvas 1999
Framed 51 x 39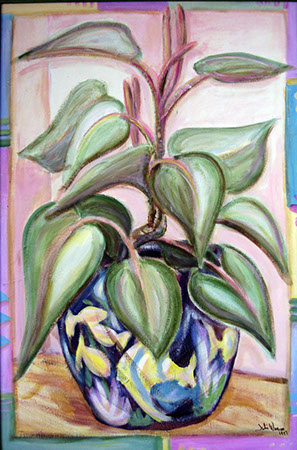 Philodendron in a Fish Pot
Acrylic on canvas 1997
Framed 27 x 39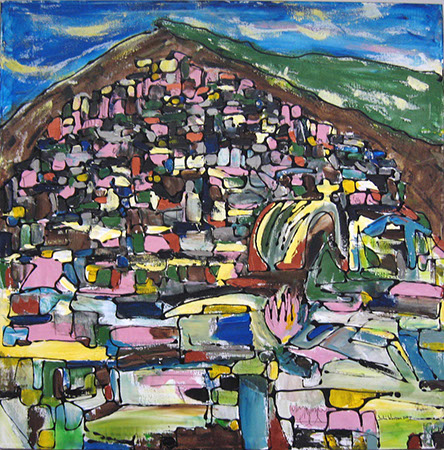 South of the Border
Acrylic on canvas 2000
unframed 36 x 36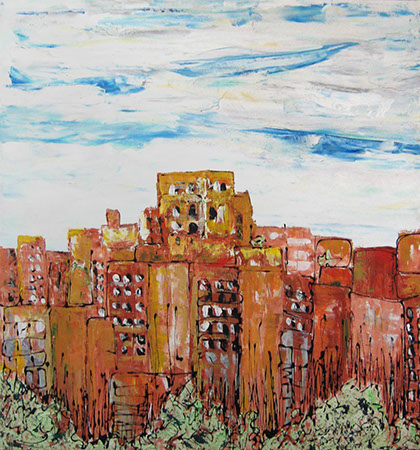 Orange Skyline
Acrylic on canvas 2000
unframed 36 x 36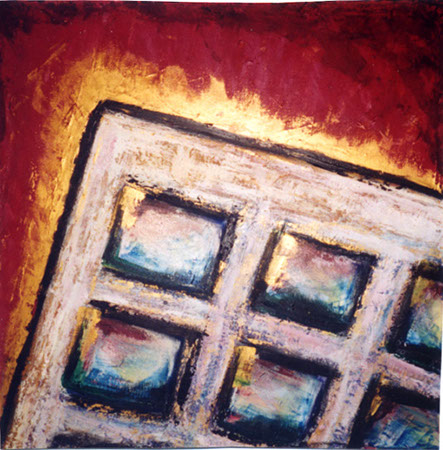 Red Top Building
Acrylic on canvas 2000
unframed 30 x 30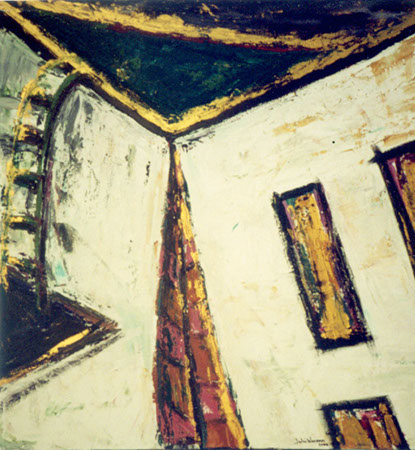 Green Top Building
Acrylic on canvas 2000
unframed 30 x 30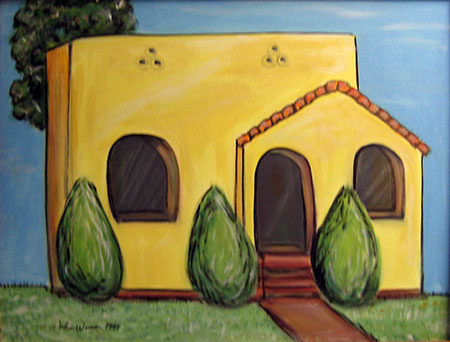 North Park House
Acrylic on canvas 2001
Framed 32 x 36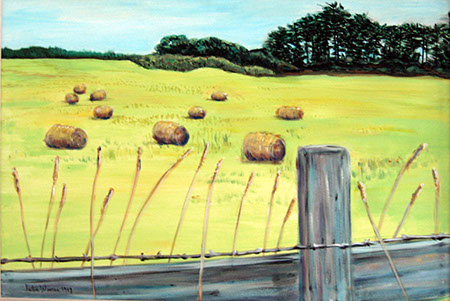 Hayfield
Acrylic on canvas 1999
Framed 42 x 30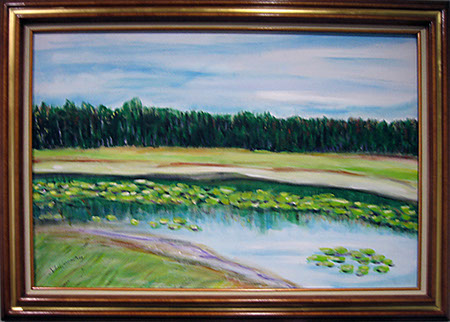 Waterlilies SOLD
Acrylic on canvas 1999
Framed 42 x 30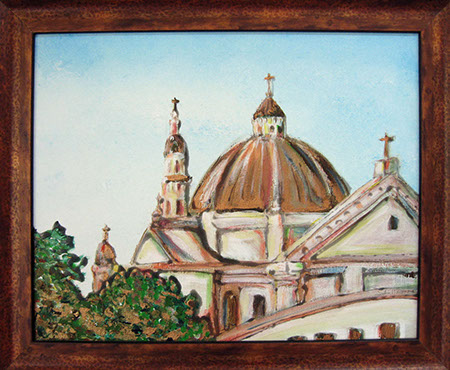 Church near the Capitol
Acrylic on canvas 2002
Framed 23 x 19